Beatitude launches overnight face oils with 16 bio-active ingredients
Beatitude has launched two new overnight face oils (£38) that contain 16 bio-active ingredients in a 100% natural formulation.
The Renew with Vitamin A is designed to reduce the signs of ageings with broccoli seed, squalane, avocado, carrot seed, sea buckthorn, rosehip, oat, green tea and rosamox.
Consumers can also try Revitalise with Vitamin C that aims to make the skin look brighter and tighter. The 16-strong bio active formulation contains passion flower, carrot seed, pomegranate, raspberry seed, squalane, sea buckthorn, wheatgerm, rosehip, oat, camellia, chia seed and rosamox.
The indie brand can be found on lovelula.com and beatitudeproducts.co.uk.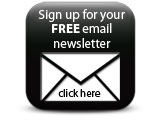 Launch: out now
Companies