Beauty Buyer – London – £70,000
You are armed with established existing relationships with a variety of beauty brands
Are you a brilliant beauty buyer dreaming about bringing beauty to a well-known high street player?
Is your little black book full ready to spring in to action?
This is a brand-new role, with complete autonomy for setting up and introducing Beauty into this established high street brand. With your wealth of beauty buying experience and passion for products you will be responsible for shaping the strategy of the department, introducing a wide variety of brands to attract new business and excite the established customer Following.
You are armed with established existing relationships with a variety of beauty brands in your little sparkly black book at both premium and high street level ready to negotiate trend driven opportunities.  You know the beauty market inside out, knowing what is going on with your competitors and strong commercial awareness.
This is a rare opportunity for someone looking to make a successful impact in an already very successful business. It you meet the beauty brief apply today.
(Ref AE1102).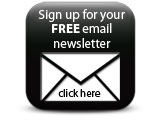 Email your CV to ae@arthuredward.co.uk or contact:
Heidi Bannister 01183 778 393 / 07747 792 272 / heidib@arthuredward.co.uk
Ana Filipa Calado 07792 958 152 / filic@arthuredward.co.uk
Melissa Shifrin 07803 504 100 / mels@arthuredward.co.uk
Holly Stanley 07384 256 771 / hollys@arthuredward.co.uk
Ben Ford 07710 392 825 / benf@arthuredward.co.uk
Christina Krajewski 07342 883 457 / christinak@arthuredward.co.uk
Joseph Bannister 07546 435 243 / joeb@arthuredward.co.uk
Featured Companies