Beauty Buying Lead – London – £85,000 DOE + Car Allowance
Deliver a commercial and profitable range that maximises sales opportunity
Can you lead the beauty buying team to success?
Are you a creative buying leader with a passion for beauty and an inventive eye for new product trends?
Joining this global retailer to put the customer requirements at the centre of the products developed and deliver a commercial and profitable range that maximises sales opportunity.
You will build and encourage the Buying team to deliver products that excites the customer, sets them ahead of their competitors and promotes the brand whilst ensuring the commercial targets are met.
Working closely with the Design team to interpret and adapt to market trends and direction, ensuring that the conceptual range developed is differentiating and targeted to the needs of the customer.
You will promote a clear understanding of the customer, ensuring the segments and demographics needs are understood and put at the heart of the product offer developed.
With years of experience with a major retailer in a leadership role and on point communication skills, you will optimise the critical path management and end to end system accountabilities for the department.
You have significant knowledge of supply routes enabling the department to react to trade, as well as negotiating the best prices and lead times with supplier to achieve the gross margin buying target.
If you have the creativity and team leadership to deliver customer focussed products apply today.
(Ref AE1148).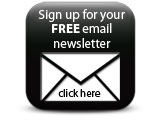 Email your CV to ae@arthuredward.co.uk or contact:
Heidi Bannister 01183 778 393 / 07747 792 272 / heidib@arthuredward.co.uk
Ana Filipa Calado 07792 958 152 / filic@arthuredward.co.uk
Melissa Shifrin 07803 504 100 / mels@arthuredward.co.uk
Holly Stanley 07384 256 771 / hollys@arthuredward.co.uk
Ben Ford 07710 392 825 / benf@arthuredward.co.uk
Christina Krajewski 07342 883 457 / christinak@arthuredward.co.uk
Joseph Bannister 07546 435 243 / joeb@arthuredward.co.uk
Featured Companies