Beauty Elite Group acquires Fuel Hair
The company owned by Basim Shami – former CEO of Farouk Systems – aims to grow its hair and cosmetics acquisitions and licenses
Beauty Elite Group, the parent company of blowpro and sosilk, has acquired Fuel Hair.
It is the first time the group has invested in a salon-only brand; Beauty Elite will continue to sell the prestige brand exclusively through salon distributors. Terms of the deal were not disclosed.
Basim Shami, Owner & CEO of Beauty Elite Group, said: "As a company looking to grow our hair and cosmetics acquisitions and licenses, Fuel Hair is a fantastic addition to our portfolio of professional brands."
The new team will provide education to stylists and increase its educators across the US. Shami added: "Its [Fuel Hair's] proposition of catering to stylists' education is a unique niche that we're excited to expand."
Beauty Elite Group has also announced it has secured a deal between its blowpro brand and Casual Panache, the creator of Click-n-Curl – a blow-dry hair brush set with detachable barrels.
In early 2017, the company plans to launch a co-branded, salon professional line comprising products and tools for professional stylists.
Kim Nimsgern, CEO of Casual Panache said: "Beauty Elite Group is the perfect partner to take my brand to the next level in the salon industry.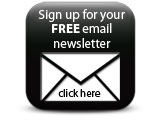 "I'm confident Basim's vast experience will create an impactful presence for Click-n-Curl among stylists and salon owners."
Companies