Beauty Formulation Technician – Central London – £30-40,000 DOE
4 month Temp Contract
Do you have the right formula of experience to manage the creation of skincare and make up?
Joining this global retailer to technically develop and specify market leading make up and skincare products. 
With your experience in creating innovative and quality skincare and make up you will manage the sourcing and delivery of quality, innovation, safety, compliance and ethics that makes this beauty department stand out.
Following latest global trends in raw materials, manufacturing processes and product formats, you will create and project manage the process from concept to shelf in line with business unit priorities, commercial targets and legal requirements. You will need to use your extraordinary management and communication ability to keep abreast of the process ensuring timescales, budgets and compliance standards are met.
If you have a background in Beauty Formulation, Project Management and Development, apply today.
(Ref AE1303).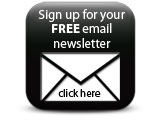 Email your CV to ae@arthuredward.co.uk or contact:
Heidi Bannister 01183 778 393 / 07747 792 272 / heidib@arthuredward.co.uk
Ana Filipa Calado 07792 958 152 / filic@arthuredward.co.uk
Melissa Shifrin 07803 504 100 / mels@arthuredward.co.uk
Holly Stanley 07384 256 771 / hollys@arthuredward.co.uk
Ben Ford 07710 392 825 / benf@arthuredward.co.uk
Christina Krajewski 07342 883 457 / christinak@arthuredward.co.uk
Joseph Bannister 07546 435 243 / joeb@arthuredward.co.uk
Featured Companies