Beauty Made in Italy prepares to open holiday pop-up in Miami
Set to stock more than 120 products, the space will pay homage to Italian ingredients, including lemons, figs, ginger and truffles
The Beauty Made in Italy programme is preparing to open its first pop-up with La Centrale Italian Food Hall at Miami's Brickell City Centre, US.
Products from Proraso will be stocked at the pop-up
Founded by the Italian Trade Commission and Cosmetica Italia, the initiative works to promote Italian beauty products and brands.
More than 120 products are set to be stocked at the store from eight Italian brands including: Acca Kappa, Carthusia, Marvis, Perlier, Proraso, Rudy Profumi, Skin & Co Roma and Tuttotondo, across hair, face, skin, bath and body care.
The space will also promote the theme of beauty and food and the Italian-native ingredients used in beauty products, such as: truffles, lemons, fig, ginger, mint and honey.
According to market insight website Export.gov the cosmetics and toiletries sector is the best industry sector for Italy.
Total exports for the category are estimated to amount to US$5.3bn in 2018 in comparison to 2017's exports of US$5bn.
The total market value for the cosmetics sector in Italy is US$17.5bn.
The new pop-up will be open from 5 November to 5 January 2019.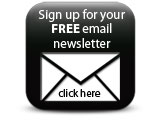 Companies