Beauty amenities supplier William Roam to eradicate single-use plastics
The hotel amenities supplier wants to reduce the 440 billion pounds of waste produced by the hospitality industry every year
Hotel amenities supplier William Roam has pledged its commitment to removing single-use plastics from its personal care products.
Instead, the US-based company has said it will develop dispenser or refillable systems for its new products.
According to the brand, the hospitality industry is responsible for around 440 billion pounds of solid waste every year, which it wants to reduce.
"At the heart of our business there has always been a focus on the environment and philanthropy," said William Roam's CEO Ali Murphy.
"We balance that focus with market demand, so as the market changes in our direction we are thrilled at being able to offer a more complete alignment with our core values."
Meanwhile, the brand sources 100% recycled paper for its cartons and soy-based inks and only uses manufacturing resources that are wind-powered in partnership with the EPA Green Power programme.
It also supports a number of environmental causes including American Forests, Sustainable Coastline and Yellowstone-to-Yukon.
William Roam products are available to purchase online via williamroam.com.
Discover how your brand can eradicate single-use plastics at Cosmetics Business Packaging Live. The conference will provide expert-led talks on new innovative technologies, materials and recycling schemes, specifically for the beauty industry!

Register to secure your place today!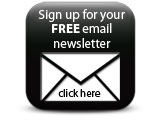 Companies