Beauty bar Arch Angelz buy-out completed by Archangels Brows and Lashes
The Swansea-based beauty firm made 120 employees redundant after entering administration
Image via Instagram: @archbanelzbasildon
Beauty bar service Arch Angelz has been brought back from administration in buy-out deal by Archangels Brows and Lashes.
With the help of consultancy firm Quantuma, Archangels Brows and Lashes has taken over the business and its assets, acquiring 24 of its original locations.
The company ceased trading at its 31 Debenhams concessions in October, making 120 employees redundant.
Since the buy-out, job offers have been extended to previous staff members and now employs 60 staff.
Director and Joint Administrator at Quantuma, Mark Roach, said: "We are pleased to have been able to save part of such an established company and delighted the buyer recognised the value of the underlying business.
"The new company had seen that the previous management had worked hard to develop and the brand is looking to grow the business further in those locations."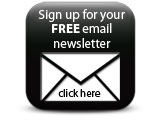 Archangels Brow and Lashes offers beauty treatments including threading, eyelash and eyebrow tinting, facial waxing, lash extensions, semi permanent lashes and nail services.
Companies