Beauty brand Ametrine Organics launches skin care line
Founded by health coach Ieva Deroui the brand was named after her favourite crystal
New certified organic beauty brand Ametrine Organics has launched its debut line of skin care products.
Complete with a facial toner, face oil, rejuvenating serum, eye cream, face cream and face scrub (from US$49), the products feature a blend of skin balancing and nourishing ingredients.
These include: witch hazel, geranium oil, green tea, argan oil, rosehip oil, shea butter and shiitake mushroom.
The brand was founded by health coach Ieva Deroui after becoming pregnant with her first son, she was concerned about the chemicals in her beauty products.
"My mission with Ametrine Organics is to create safer skin care products that are made with USDA certified organic ingredients that perform just as well," said Deroui.
Meanwhile, she named the brand after her favourite crystal, Ametrine.
The products are now available from ametrineorganics.com.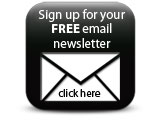 Companies