Beauty brand WULT apologises for 'revolting' shade named after holocaust victim Anne Frank
The 'Dream Like Anne' shade name received backlash online and was described as 'insensitive'
Hong-Kong-based beauty brand Woke Up Like This (WULT) has apologised to fans after naming its new blush shade after holocasut victim Anne Frank.
The shade 'Dream Like Anne' was introduced with a host of other products as part of the brand's Face Dab range to celebrate 'inspiring, famous women'.
Other names include 'A Ray of Rosalind', after British chemist Rosalind Franklin, and modernist writer Viriginia Woolf with 'In Woolf's Words'.
But writer and Jewish educator Ben Freeman described the decision as 'revolting'.
He wrote: "Naming a shade of blush after Anne Frank, who was a victim of genocide is revolting. Dead Jews are not a marketing opportunity."
Others agreed: "What are they thinking? Do they not see how grossly insensitive this is?" one Twitter user wrote.
According to Metro, WULT's apology said: "We are extremely sorry that paying tribute to her in this way appears to have caused offense and is considered disrespectful.
"Our intention was quite the reverse, to bring positive energy and shine a little light through unprecedented testing times during the global pandemic.
"We sincerely apologise for any miscommunication; and 'Dream Like Anne' is therefore officially withdrawn from our online store with immediate effect."
The 15-year-old's posthumous novel was published in 1947, seven years after the end of World War II.
The German diarist recorded her time in hiding between 1942 and 1944 during the Nazi occupation of the Netherlands.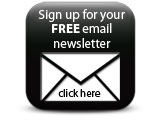 Her last entry was recorded on 1 August 1944 before the family was apprehended and sent to a concentration camp.
Companies