Beauty brands urged to boycott blogger Sondos Al Qattan after 'servant' comments cause outrage
The Kuwaiti beauty blogger posted a video on her Instagram account condemning giving 'servants' a day off and advocating the right to seize their passports
Image via Instagram: @sondos_aq
Brands are being urged to cut ties with Kuwaiti beauty blogger Sondos Al Qattan after she posted a controversial video on her Instagram account.
In the video, the 27-year-old is seen talking about the right for employers in Kuwait to keep hold of servants' passports in case they "run away and go back to their country".
She also comments on the new law brought in granting workers a day off during the week and said: "And what is worse is that they get one day off per week."
Consumers took to social media to express their outrage at the comments:
The video has since been deleted from Al Qattan's account and her Twitter account has been made private, however, her explanation remains on her page.
But the MAC Cosmetics partner issued what consumers are calling a 'non apology' on her Instagram page.
It read: "The passport of any expat employee should be in the possession of the employer to protect the employers interest. Irrelevant of the employee/employer nationality."
Since the outburst, consumers have called on brands including Shiseido, MAC and Max Factor to walk away from the blogger.
Shiseido stated: "In pursuit of its mission to 'inspire a life of beauty and culture', Shiseido aims to be an important and trusted corporate entity, accepted by society and consumers worldwide.
"Shiseido understands that it must respect the human rights of all persons as a prerequisite to conduct business activities for its sustainable growth together with the global society."
Meanwhile, Max Factor told Cosmetics Business: "Max Factor Arabia was shocked by the comments made by the influencer Sondos Al Qattan on 20 July 2018 regarding the new labour law in Kuwait.
"Sondos' comments are personal and do not represent either the values nor the principles that Max Factor Arabia stands for. "Max Factor stands for women's empowerment and supporting every woman to express her individuality, irrespective of ethnicity and occupation. Max Factor Arabia is taking this incident very seriously and have immediately suspended all collaborations with Sondos."
MAC Cosmetics added: "M·A·C embraces diversity and individuality. We are committed to our fans and employees around the world. As a brand, we strive to align ourselves with partners that share our core values and in no way tolerate excluding anyone.
"Sondos Alqattan's views are her own. We wish to make it clear that we do not support the beliefs recently expressed by her. We currently do not have any partnerships with her and will no longer be working with her on any brand activities. M∙A∙C is All Ages, All Races, All Genders."
Other than her Instagram statement, Al Qattan is yet to respond to any comments on social media and has since posted a number of promotional photos on her Instagram account.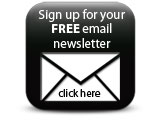 Companies