Beauty discovery platform Showcase redesigns influencer website
Since the brand's change of ownership this year, it has also developed a new digital strategy making it easier for customers to shop via social media and online blogs
Beauty platform Showcase, formerly MyShowcase, has announced the launch of its newly revamped website.
The site works to share and help customers discover indie beauty brands across skin care, make-up, nail care, fragrance and wellbeing.
The brand is also offering social media influencers the opportunity to work with it to help reach shoppers and allow customers to purchase products via social media and blogs.
According to the brand, more than 60 influencers have signed up to endorse its products through reviews and sharing on their social media channels.
As part of the expansion, it will also offer customers curated edits of its products and Showcase's CEO, Gyve Safavi hopes this will help customers find the products they're looking for.
He said: "It's no secret that shopping for beauty can be overwhelming.
"We're removing the hours of searching and the intimidating beauty lingo by creating accessible, professionally curated edits of some of the best independent brands out there."
Since its launch in 2012, the brand has been working with a network of brands and now hopes to broaden its sales channel.
Safavi continued: "It's a natural progression as consumer habits evolve.
"As a beauty business it's fundamental to appeal to consumers at the time they are actively seeking information about products."
Showcase currently works with indie brands Evolve Beauty, Antonia Burrell, Neom, Bagsy Beauty and Gallinée.
Safavi added: "We're taking everything we've learned in the past six years and we're applying it to Showcase. We're still brining the undiscovered heroes of the beauty world to customers online but with a brand new modern look and feel."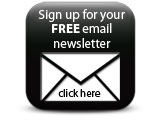 Companies