Beauty packaging giant Albéa could soon be sold to PAI Partners
Owner Sun European Partners is in exclusive talks to sell Albéa to funds advised by PAI Partners
The owner of cosmetics packaging heavyweight Albéa is in exclusive talks to sell the company to funds advised by private equity firm PAI Partners.
Albéa creates bespoke beauty packaging solutions and has worked with well-known brands including Givenchy, Clarins and Lancôme.
The company was acquired by an affiliate of Sun European Partners in 2010, under which it has improved its profitability by more than 80% and seen a 600 basis point uptick in margins.
François Luscan, CEO of Albéa, said: "We are excited for this new chapter in Albéa's 60-year history.
"Sun has been an outstanding shareholder for the past seven years, continuously supporting our business development.
"We are looking forward to working with our new shareholder as we consolidate our position as the leading provider of solutions to the world's most prestigious and most dynamic brands."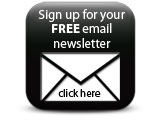 Albéa employs around 15,000 people, operating across 60 countries through its 38 facilities in Europe, Asia and the Americas.
Featured Companies
See also