Becca Cosmetics shows commitment to mental wellbeing with new partnership
The colour cosmetics brand will support journalist Bryony Gordon's organisation, Mental Health Mates, by promoting its events
Image: via Instagram @beccacosmetics
The UK division of Estée Lauder-owned Becca Cosmetics has teamed up with charity Mental Health Mates (MHM) to shine a spotlight on mental wellbeing.
MHM was founded by Telegraph writer and columnist Bryony Gordon as a community group for people suffering with mental health issues.
As part of the collaboration Becca Cosmetics has pledged to drive awareness for the organisation's initiatives and offer financial backing.
"I'm so thrilled to be announcing our support to mental wellness and our partnership with the trailblazers at Mental Health Mates," said Quita Davis, VP and General Manager of Becca Cosmetics UK & EIRE.
"Bryony is such a powerful voice in the mental wellness discussion, we want to do all we can to help raise awareness for the incredible work she and the MHM team are doing in the UK."
The firm organises regular walks for consumers up and down the UK to discuss topics related to mental health.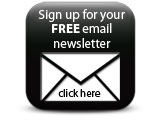 MHM is run by consumers who have suffered with mental health issues and is not supposed to replace professional treatment.
Companies