Beiersdorf launches redesigned version of Pearlfinder
Beiersdorf has launched a revised version of its open innovation platform, Pearlfinder
Beiersdorf has launched a revised version of its open innovation platform, Pearlfinder.
Pearlfinder allows registered users to submit innovative ideas and connect with Beiersdorf scientists, and is an integral part of the company's open innovation initiative. Since its launch four years ago, the platform has successfully connected external cooperation partners with Beiersdorf researchers to share creative innovation ideas in areas such as new raw materials and technologies. Currently there are 270 external partners registered.
"Our community includes suppliers from diverse industries as well as institutes, universities and scientists. With Pearlfinder we enable a collaborative and confidential exchange in a secure environment," said Katrin Thiel, manager of Pearlfinder.
Features of the revised version of Pearlfinder include clearer pages and easier uploading of suggestions. It is also now simpler for users to manage their own data, taking a cue from social media.
"With better usability and an attractive new design we also hope to expand our circle of cooperation partners for Beiersdorf. Our users have already contributed many valuable innovation ideas and solutions, about half of which are followed up on annually. Some of the submitted ideas have already led to promising cooperative research," said Manja Stroech, also manager of Pearlfinder.
The platform is billed as beneficial to small companies, with users commenting that it helps them to better understand the needs of Beiersdorf and affords them insight into the latest findings in the fields of skin research, skin care and consumer desires.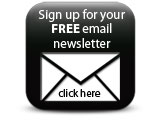 "We also hope that Pearlfinder will encourage the exchange of ideas across industries," continued Stroech. "Many of the ingredients used in cosmetics originally come from other industries; Q10 for example stems originally from the food industry. There are also interesting overlaps between our research areas and the paint industry, or for example biotechnology."
Companies