Beiersdorf names Stefan De Loecker Chair of the Executive
The University of Antwerp-graduate previously worked as Nestlé's CEO and at food chain Tesco
German-based consumer goods company Beiersdorf has named Stefan De Loecker as its new Chair of the Executive Board, effective from 1 January.
De Loecker will succeed Stefan Heidenreich, who announced his departure in the summer.
He previously worked at Nestlé for 11 years as its CEO and at Tesco in Slovakia in the same role before moving Beiersdorf to in 2012.
Commenting on the his new position, De Loecker said: "Beiersdorf is an outstanding company with great potential.
"I would like to express my thanks for the trust this appointment places in me.
"In my new position as Chairman of the Executive Board I look forward to sustainably expanding Beiersdorf in close cooperation with my colleagues."
Reinhard Pöllath, Chairman of the Supervisory Board at Beiersdorf, added: "The Supervisory Board appreciates the accomplishments of Mr De Loecker for growth and renewal.
"The Supervisory Board strongly supports the proposed concentration on consumers and consumer benefits, skin care, digitalisation, internationalisation and sustainable growth.
Commenting on the departure of Heidenreich, Pöllath added: "The Supervisory Board thanks Mr Heidenreich for years full of energetic and great work, for a strategic breakthrough in 'Blue' and 'Beyond', and for his contribution towards succession and successor."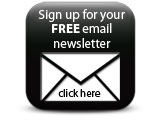 Beiersdorf owns beauty brands including La Prairie and Nivea.
Companies