Beiersdorf surpasses financial expectations, hones in on local trends
The German brand owner, and home of Nivea skin care, reported a "solid start" to Q1 2019
German consumer goods group Beiersdorf has said targeting local market trends has allowed the company to achieve a "good start to 2019".
The plaster and skin care brand owner reported a 6% rise in like-for-like sales in Q1 2019, to €1.9bn, ahead of expectations.
Strong results in its consumer division bolstered figures, especially in Africa, Asia and Australia. Flagship skin care brand Nivea achieved a 5% boost and luxury label La Prairie grew 29%.
Beiersdorf's derma business unit, which includes the Eucerin and Aquaphor brands, rose by 4.7%.
Stefan De Loecker, CEO of Beiersdorf, said the firm had a "solid start" to the year across the consumer and tesa (self adhesive tape) divisions.
"Recognising local consumer and market trends and responding to them on an individual basis helped us boost sales in all regions," he said.
De Loecker added that the group will prioritise its strategic plans "with a sense of urgency".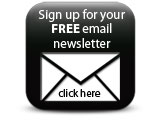 In February, Beiersdorf announced its new 'C.A.R.E.+' strategy, a multi-year €70-80m investment programme that aims to boost new market opportunities, innovations, digitalisation and workforce.
Companies