Being unique by decoration
Glass packaging materials are brilliant, diversified, perfectly shaped, luxurious, ecologically precious, recyclable and inert
The glass packaging material used for pharmaceutical products, food, spirits, perfumery and cosmetics has the following characteristics: brilliant appearance, diversified, perfectly shaped, luxurious, ecologically precious, recyclable and inert. Quality, safety and consistency are most important if it comes to pharmaceutical products, while the world of fragrances, cosmetics and spirits is driven by design and aesthetical features.
Setting standards
In the recent years glass has become an even more highly rated packaging material encompassing emotion, branding and exclusivity. Today, Stölzle Glass Group (STO) design teams follow conceptual designer briefs to produce exclusive shapes for bottles and jars. The company produces a cosmetic glass composition enabling it to reach the highest levels of glass quality; an ever increasing percentage is decorated by its decorating departments.
STO has three in-house decoration facilities which offer the key decoration disciplines and techniques, screen printing, hot foil stamping and acid etching. It has identified and invested in the latest new innovative techniques in French, Polish and British decoration factories.
"We are able to offer digital printing now," explained Andreas Herzog, Group Decoration Manager. "This technique allows the transfer almost every picture you can imagine onto a huge variety of bottle shapes and sizes. The key benefits and advantages of digital printing are the speed of the process and the cost-saving the decoration process provides by avoiding any additional curing."
Innovation in order to stand out from the crowd
Unique effects can be achieved by spraying special colours onto the bottles which have fluorescent or colour changing properties depending on surrounding atmospheric temperature. Today an increasing percentage of printed or sprayed colours are cured with UV light. These colours do not contain heavy metals which helps maintain a safe and natural environment, creates adhesion of the decoration process with the resulting cost benefit.
One of the most recent trends is the usage of fluorescent colours, which enables the product to glow in the dark. This effect was chosen for the London Club fragrance by Azzarro. The deep black bottle illustrates the brand's name in fluorescent lettering and imitates the 1970's disco scene.
STO has ready for launch its highly effective metallic spray coating technique: metallic spraying achieves stunning metallic effects far faster and cheaper than usual techniques of bottle metallisation which is very complex and expensive. STO has another unique technique called IPET which is solely available from Stoelzle Masnières. The bottles are treated by a special process during production resulting in an incomparable surface brilliance which enhances the glass's spect. It is then possible most to add further decoration like spraying or hot foil stamping.
One-stop-shop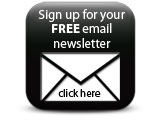 Quality glass, know-how and constant innovation guarantees that STO can respond to the requests and decoration challenges of its customers.
The Group's Headquarters, based in Austria, has the benefit of five production sites and three decoration facilities across Europe; they are all dedicated to produce and supply high-quality packaging glass to the international Healthcare & Consumer, Prestige Spirits and Perfumery & Cosmetic markets.
Companies