Benefit Cosmetics slammed by consumers for 'skip class not concealer' advert
This is not the first time the colour cosmetics brand has been accused of inappropriate messaging
Benefit Cosmetics' latest advert has been accused of sexism with some shoppers claiming it encourages women to focus on looks rather than education.
The brand's poster campaign for its Boing concealer depicts a tired-looking young woman in bed with a pile of books next to her. In bold text it reads 'skip class not concealer'.
The choice of words has sparked a debate about the brand's social responsibility towards female empowerment.
Consumers took to Twitter to share their feelings about the poster.
Shoppers also took to the UK's leading parenting website Mumsnet to criticise Benefit Cosmetics' marketing choices and urge fellow users to formally complain to advertising watchdog ASA.
"You can complain to the Advertising Standards Authority," Polbar33 wrote. "Let's take 'em down. It's so unhealthy perpetrating this myth that women are valued more for looks than brains."
WashingMatilda added: "I always think of girls like Malala when I see things like this.
"Yeah it might be deemed as over the top, but I just can't help thinking of the fight and incredible spotlight she has shone on girls around the world getting an education, and then something like this comes along and just trivialises school and the importance of education."
British retailer Debenhams said it would remove the advertising after the social media backlash.
"We have recently passed feedback from a number of customers to beauty brand Benefit on collateral created to promote a concealer product," the retailer told Cosmetics Business.
"Whilst the material was meant in good humour it was not well thought out. The collateral has since been removed."
Benefit Cosmetics said in a formal statement: "Thank you for your feedback, we totally hear you.
"We understand how this could have been taken out of context; the intention was never to cause offense.
"Please know that we value all levels of education and we apologise for any communication that did not reflect this. We are currently taking your comments into future design considerations."
However this is not the first time Benefit Cosmetics has been accused of inappropriate marketing.
In 2015 the colour cosmetics brands outraged customers for contributing to the #MakeAMovieAFatty hashatage - which involved incorporating fat shaming terms into movie titles.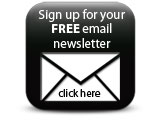 In tweets that have since been deleted, its UK account contributed word-plays, such as 'Massive Mike', 'Forrest Dumpy' and 'Fat & Furious'.
Companies