Benefit launches Cheekathon Gift Set
Benefit cosmetics has launched the Cheekathon Gift Set (£44.50). Similar to some of Benefit's other sets, Cheekathon comes packaged in a rectangular highly-decorated box, which contains a mirror on the inside lid.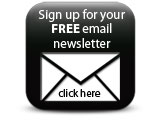 The set contains five full size blushers and bronzers, as well as a natural bristle brush for application. The powders are: Coralista, Dandelion, Hoola, Rockateur and Dallas.
Companies