Benefit puts a misty twist on Bathina
Benefit (LVMH) has put a new twist on its iconic Bathina body balm, with the new Bathina "soft to touch...hard to get" body oil mist.
The lightweight mist is said to provide immediate hydration, a "seductive" sheen and a touch of fragrance, while also doubling up as a massage oil. Ingredients include sweet almond oil, olive fruit, avocado oil and vitamin E.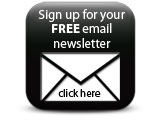 The mist will be available in November for £26.50.
Companies