Benefit trials paid for advertising on Instagram
The first beauty brand to introduce paid post advertising in Australia
Benefit Cosmetics has become the first beauty brand in Australia to trial paid post advertising on Instagram.
Launching its trial campaign today, Benefit's advertising posts will feature on the feeds of Instagram users alongside posts that are not paid for.
Australia is the third Instagram market – joining the US and the UK – to feature paid post advertising. Instagram is said to have worked closely with selected brand to ensure the style of the social media feed is not compromised due to the advertisements.
On its website, Instagram states: "As we introduce ads on Instagram, we're taking our time and working closely with a handful of brands that are already great members of the Instagram community. These first partners include: adidas, Ben & Jerry's, Burberry, General Electric, Lexus, Levi's, Macy's, Michael Kors, PayPal and Starwood.
"Our aim is to make any advertisements you see feel as natural to Instagram as the photos and videos many of you already enjoy from your favorite brands."
Currently, Instagram advertisements feature a sponsored label icon so that users can easily distinguish between what is paid for and what is not; they also have the option of hiding a paid for post or providing feedback about advertisements.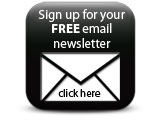 The first paid for post in Australia debuted in October outside of the beauty sector.
Companies