Berjé presents globally sourced prestige ingredients
There are certain ingredients in perfumery and flavouring whose value has endured through the tumultuous course of consumer taste over the past 150 years.
There is something special in these ingredients in both their complexity and their unfailing capacity to express themselves in new and innovative fragrance notes. We treasure these ingredients at Berjé and rely on their ceaseless ability to be used in different ways in a growing list of applications.
Lavender Oil Bulgarian
Lavender Oil is produced widely in Bulgaria on the hillsides that are found so frequently in that country. Lavender is harvested at the height of the Bulgarian summer when the high heat gives the blossoms their highest concentration of essential oil.
Lavender has been a mainstay of perfumery since the 19th century with its role as a defining component in the "Fougère" perfume style. Now as then, Lavender is immensely important in perfumery not to mention personal care and soap applications.
Aroma
All Lavender is floral, herbal and slightly camphoraceous but the Bulgarian variety is made unique by its sweetness. The Lavender from this territory is differentiated from the French by its slight haylike character on the dry-down.
---
Vetiver Oil Haitian
This Vetiver Oil is distilled from the roots of a grass that grows in the hills of Southwestern Haiti. Beyond its economic value, which is sufficient to support thousands of families on the island, Vetiver's strong roots aid in preventing soil erosion on the island, preserving it for lucrative agricultural use.
In fine fragrance, Vetiver's dark, earthy aroma is an irreplaceable part of perfume base notes going back to the beginnings of modern perfumery. Vetiver Oil Haitian is an excellent addition to woody or oriental fragrances.
Aroma
The Haitian variety is treasured for its smooth richness with an emphasis on Vetiver's ambery note rather than its smokiness. This oil expresses fully and clearly all of Vetiver's earthy, soil-like, and ambery facets.
---
Cognac Oil White
Cognac Oil, also known as Lie de Vin, is a coproduct of cognac distillation. Berjé's Cognac Oils are a proprietary blend of lees from three different European wine regions that are blended and processed at our New Jersey facility. As the aroma of Cognac Oil is heavily dependent on the character of the wine grapes, we have been able to maintain a consistently unique quality of material for decades.
This oil is dry and estery with an effervescent alcohol-like top note. Its distinct aroma includes facets of melon, red fruit, wood, and of course cognac. Cognac Oil White is the preferred grade for perfumery due to its water white colour.
---
Petitgrain Oil Paraguay
Petitgrain Oil is a classic essential oil distilled from the leaves and twigs of the bitter orange tree, from which also comes the Bitter Orange and Neroli Oils. While these trees grow widely in the tropical and temperate world the Paraguayan variety is known both for its consistency in quality and wide availability.
Petitgrain Oil finds a great deal of use in white florals and other profiles where a green note is important. Petitgrain Oil is flexible enough to be used in herbaceous, floral, green, and even other citrusy profiles.
Aroma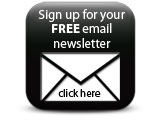 In perfumery Petitgrain's fresh, floral, and bitter aroma contributes a green note that expresses itself from the top note into the dry-down. Petitgrain Paraguay's trace pyrazines create a pronounced freshening effect that can add lift to fragrances.
Companies