Betts Group tapped by Albéa
Acquisition strengthens Albéa's position in emerging markets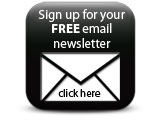 Packaging specialist Albéa (formerly Alcan Packaging Beauty) has announced the acquisition of laminate tube producer Betts Group.

The agreement will strengthens Albéa's position as a global plastic and laminate supplier and reinforces its position in emerging markets, particularly India, according to the company.

Betts Group operates six plants in the UK, Poland, Mexico, Indonesia and India and the integration will mean Albéa's reach will now total 31 plants in 13 countries.


Featured Companies