Biles Inc designs Marionnaud packaging
European beauty retailer choses London-based design consultancy for its new bath and body care collection
For its new bath and body care collection launching this month, European beauty retailer Marionnaud chose London-based design consultancy Biles Inc to design the packaging.
Asked to develop and visually express the notion of 'collection' in the packaging, Biles Inc took inspiration from the fragrance numbers assigned by Marionnaud to each scent, giving a subtle nod to classic Parisian perfume packaging. Driven by the use of fretwork and filigree found on Art Nouveau bottles, the company used embossing and frosting to create patterns on the boxes and jars. Biles Inc also created bespoke bottle shapes derived from vintage 'hip flask' style perfume bottles. The project included naming, graphics and structural design.
Creative director of Biles Inc, Anthony Biles, said: "This was a unique opportunity to create a flagship range for a large beauty retailer, working closely with the client to achieve a sweet spot where the packaging would appeal to the different consumer sensibilities country-by-country".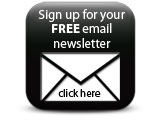 Marionnaud's full range consists of over 50 bath and body products including shower gels, shower creams, bath oils, soaps and body and hand creams built around five commissioned fragrances and including additional limited edition fragrance lines. The range is available throughout Europe.
Companies