Biodegradable glitter is no better for the environment, say scientists
'Eco-friendly' glitters were found to have similar detrimental impacts on lakes and rivers as their microplastic counterpart
Scientists have discovered that biodegradable glitter is no better for the environment than its microplastic counterpart.
In a first-of-its-kind study, Anglia Ruskin University (ARU), Cambridge, found these so-called 'eco-friendly' sparkly accessories are just as detrimental to the environment as plastic ones and are damaging rivers and lakes.
An alternative for the twinkly decoration can have a core of modified regenerated cellulose (MRC) which is coated in aluminium for reflectively and topped with a thin plastic layer.
Another form is mica glitter, sourced mainly from India to be used in cosmetics.
"Many of the microplastics found in our rivers and oceans have taken years to form, as larger pieces of plastic are broken down over time," said the study's lead scientist Dannielle Green.
"However, glitter is a ready-made microplastic that is commonly found in our homes and, particularly through cosmetics, is washed off in our sinks and into the water system.
"Our study is the first to look at the effects of glitter in a freshwater environment and we found that both conventional and alternative glitters can have a serious ecological impact on aquatic ecosystems within a short period of time."
After 36 days, scientists found the presence of glitters halved the root length of common duckweed, while levels of chlorophyll – a green photosynthetic pigment in plants – in the water were three times lower than in control conditions.
Green added: "All types, including so-called biodegradable glitter, have a negative impact on important primary producers which are the base of the food web, while glitter with a biodegradable cellulose core has an additional impact of encouraging the growth of an invasive species."
Scientists found the significant difference between the non-biodegradable ones and MRC glitter was the latter increased the abundance of New Zealand mud snails.
Commonly found in polluted waters, these snails are an invasive species in the UK and increased numbers have the potential to disrupt ecosystems.
"We believe these effects could be caused by leachate from the glitters, possibly from their plastic coating or other materials involved in their production, and our future research will investigate this in greater detail," Green noted.
As consumers are becoming more eco-conscious, the production of biodegradable glitter has increased with many beauty brands opting to launch biodegradable alternatives.
To date, Lottie London, Sleek Make-up, Tarte Cosmetics and Beauty Kitchen all have biodegradable glitters in their product portfolio.
Last week, John Lewis Waitrose announced it would ditch glitter from its own-brand Christmas products in order to reduce the overwhelming plastic pollution accumulated during the festive period.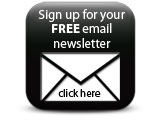 However, Ronald Britton, the creator of Bioglitter, which achieved a gold standard of biodegradability, fresh water biodegradation Certification from TÜV for its Pure product in 2019, argued the experiment did not test newer types of glitter, and said it hopes to work with ARU to have its glitters used in testing.
Companies