Bioglitter expands glitter colour palette
Colour Cosmetics | Ingredients
Bioglitter is growing its Cosmetic Bioglitter SPARKLE range
Cosmetic Bioglitter SPARKLE is a naturally degradable, plant-based glitter, which has seen unprecedented sales since its launch two years ago.
Based on cellulose, the ingredient decomposes in the natural environment, unlike compostable plastics PLA and cellulose acetate, which requirecommercial composting processes to break down.
Ronald Britton, which manufactures Bioglitter, has announced four new colours in the Cosmetic Bioglitter SPARKLE range: Mocha, Burnt Orange, Rose Gold and Sahara Gold, taking the line up to 18 options.
Stephen Cotton, Commercial Director of Ronald Britton and Bioglitter, said: "We are expanding the range and have developed some new colours to offer a broader selection to the market. The development of new colours is also to keep up with market trends.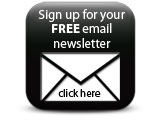 "Greens and blues have been popular this year but demand is growing for browns and golds, and in the latter part of this year these seasonal colours are becoming very popular."