Birchbox Man launches virtual reality app
Every August box to include VR viewers
Male grooming enthusiasts that subscribe to Birchbox Man are due to receive a box with a virtual twist.
Inside every August Birchbox Man box, there will be an extra addition of a pair of cardboard viewers, specially designed to use with a new app. The new app, River VR, is designed to be used with the viewers; subscribers will be able to slide their smartphones into a viewer to look up, down, over their shoulder and in any direction to explore four virtual reality worlds.
The app will play 360º videos of driving a racecar, surfing the barrel of a wave, motorbiking on a dirt road and helicoptering over a city.
The footage featured in the app was filmed using TriggarVR cameras and edited using advanced stitching algorithms.
Brad Lande, General Manager of Birchbox Man & Lifestyle, said: "We're committed to bringing a sense of discovery and innovation to our customers, so the opportunity to give them access to a brand-new experience through virtual reality is incredibly exciting." He added: "By tapping River's foothold in this emerging technology, we're able to take our subscribers on quite an adventure with just a simple cardboard viewer."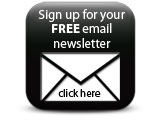 Mike Rothenberg, Founder of River Studios and CEO of Rothenberg Ventures, added: "We've reached a tipping point, where this technology is now on the verge of becoming mainstream among a consumer audience. Birchbox Man was a natural partner for our first retail launch, allowing us to reach its customers directly at their doorsteps."
Companies