Bite Beauty entices consumers with new e-commerce site
The colour cosmetics brand is well-known for using food-inspired ingredients in its products
Kendo-owned lip colour cosmetics brand Bite Beauty has launched its new e-commerce website.
Consumers in the US and Canada will now be able to purchase the brand's lip product collections directly from the website including pencils, glosses, crayons and balms.
To celebrate the launch Bite Beauty offered customers a free Bite On the Go Set, which includes a Mini Amuse Bouche Lipstick in Honeycomb, Mini Lip Pencil #22, make-up bag and mirror, with every purchase.
The Canadian brand is also offering free three day shipping on all US order from 26 - 29 April.
Customers who spend over $50 will also receive free shipping to the US and Canada, with free returns for up to 60 days.
Bite Beauty's founder Susanne Langmuir created the range with health benefits in mind and tried to use all natural and organic ingredients.
The products are handmade at Beauty Bite's Toronto factory and are also sold in its Lip Labs across the US and Canada.
Kendo bought the brand a year after its launch for an undisclosed sum; it is also the company behind Rihanna's Fenty Beauty and Kat Von D Beauty.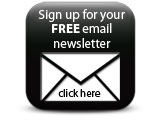 Companies