Bix'Activ reduces sebum in African skin
While 35% of the world's population suffers from oily skin, BASF notes that available topical solutions are frequently not suitable for those with African-type skins, which typically produce more sebum.
Personal care products need to be customised to the unique requirements of this skin type, says the supplier, which has just released the results of a clinical study in Mauritius confirming that its Bix'Activ is effective on oily African skin.
In an in vivo study in 2018, Bix'Activ was proven to decrease sebaceous gland activity, pore size and skin imperfection in Asian subjects.
A new placebocontrolled study has now confirmed the efficacy of Bix'Activ for the unique characteristics of the African skin type too. The study showed a decrease in sebum excretion to the skin surface by 44% and an 11% reduction in shininess.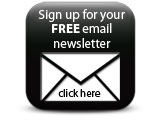 Volunteers also reported an improvement in their skin's appearance, with 94% perceiving their skin to be less oily.
Featured Companies