Bluebeards Revenge launches barbershop products
Adds beard oils and moustache wax to range
Bluebeards Revenge is expanding its offering with a new range of babershop quality beard oils and moustache wax.
The new products are said to help transform beards from "untamed beasts to manly masterpieces". The collection includes two 50ml oils – Classic Blend and Cuban Blend (both £9.99), with a combination of oils and fragrances designed to to smooth and protect facial hair, eliminating frizz and enhancing beard shape.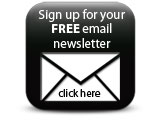 The moustache wax (£6.99) is available in 20ml sized tubs, designed for on-the-go touch ups.
Companies