Bobbi Brown helps women feel Pretty Powerful with campaign
The campaign will support Smart Works, a UK charity that gives interview clothes and training to women out of work
Bobbi Brown has launched its Pretty Powerful campaign for women and girls for the sixth consecutive year.
This year the brand has released three products with proceeds (minus VAT) going to Smart Works, a UK charity that helps women into work.
The products include: Pretty Powerful Pot Rouge (£22), a multi-tasking lip and cheek formula; Markus Lupfer x Bobbi Brown (£175), five Lara Lip inspired T-shirts created by the fashion designer; and Happiness Planner x Bobbi Brown (£20), a 100-day planner to encourage female empowerment.
Kate Stephens, Chief Executive at Smart Works, said: "We help women to feel confident, look fabulous, succeed at their job interview and start a new chapter of their life.
"We share the Bobbi Brown Cosmetics mission to empower women and help them be the best version of themselves."
She added: "We work together to ensure that women leave Smart Works with the confidence, self-belief and the practical tools they require to succeed."
The brand has also teamed up with dance studio Move Your Frame to host a dance class every Friday throughout March.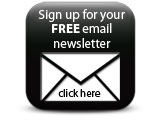 The class is open to all levels for £10 per session and the proceeds minus VAT will also be donated to Smarts Works.
Companies