Bobbi Brown launches limited edition afternoon tea in London
The brand celebrates its 25th anniversary with a cosmetics-inspired afternoon tea in London
Bobbi Brown launches a limited edition afternoon tea in London
The founder of New York-based cosmetics and skin care brand, Bobbi Brown is celebrating her brand's 25th anniversary by bringing a taste of Manhattan style to the UK's capital.
She has partnered with the London brand of her favourite NYC hot spot, Balthazar, to offer a Bobbi Brown-inspired afternoon tea and a limited edition Vintage Red for Balthazar Lip Colour. The lipstick is available exclusively at the Bobbi Brown Covent Garden Studio and online at bobbibrown.co.uk.
The afternoon tea, which is available now, includes a selection of cakes and biscuits inspired by her most popular and iconic products, including Shimmer Brick and Pot Rouge. The tea is available from 3pm to 5pm until September 2016 with a price of £25 per person.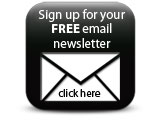 Brown says: "Balthazar is one of my favourite restaurants, and it just happens to be located two blocks from my office in NYC, and the London one is around the corner from my store in Covent Garden. The food is always fresh and delicious – it's the perfect spot for a treat."
Companies