Bobbi Brown says involvement in company is at all-time high
Make-up artist and businesswoman speaks candidly for BBC's 100 Women 2015
Bobbi Brown, the woman behind the eponymously named cosmetics empire, has revealed she is more involved in the company today than she was when she set up the business back in the early nineties.
In a candid interview with Nomsa Maseko, as part of the BBC's 100 Women 2015 interview series, Brown spoke about how she has not let go of the company despite no longer being CEO. She said: "For me, it is about having a team that you inspire and that work together to create the company that you know it can be. It's a challenge, I won't say its not, when your company is that big it's a challenge." She added: "When I travel, I often see things that I don't like to see, but sometimes I see things that I'm very surprised in seeing. It's part of being in business."
Looking to the future, Brown made her intentions to remain active in the business clear. She said: "In 20 years, I see myself with my grandchildren doing yoga in the morning and spending a couple of hours a day working with my team."
Bobbi Brown offers an extensive range of shades for all skin tones
Bobbi Brown is well-known for offering one of the most extensive ranges of foundation shades on the market, with colours ranging from Alabaster to Ebony, and many in between.
Brown revealed that it remains important to her to keep catering for women of all skin tones. She said: "I never want a woman to go to the counter and say 'she doesn't have my foundation'. If that happened to me I wouldn't go back to the company. So I make sure that no matter what range I put out there's colours for all women; that's eyeshadows, lipstick, foundations, sparkle – anything I do."
Acknowledging that Ebony is Bobbi Brown's lowest seller, Brown added: "There's probably marketing people that think I should discontinue it, but I never will because there are women that have that skin colour. There is not another foundation in the world that matches, so it's very important to me." She continued: "Alabaster is the lightest colour and not a lot of women wear it, but in the UK there are a lot of women with that colouring. So we make sure we have a colour for ebony and alabaster. It's very important to me."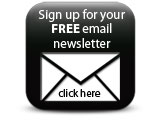 Bobbi Brown is the only woman working in the cosmetics industry to feature in the BBC 100 Women 2015 series.
Companies