Bobbi Brown's new chapter: Creative Consultant of Lord & Taylor
The make-up artist and beauty business owner has inked an exclusive with deal with the luxury retailer
US luxury department store Lord & Taylor has appointed beauty entrepreneur Bobbi Brown as Creative Consultant.
This is Brown's first collaboration since leaving her namesake colour cosmetics brand last year.
The partnership has resulted in the launch of justBOBBI concept shops at select store locations and online.
She will work with the retailer to design a space to reflect 'her unique aesthetic and holistic lifestyle' and coincides with the release of her new book Beauty from the Inside Out.
The space will be updated monthly with seasonal items personally selected by Brown.
"I'm thrilled to partner with a store as iconic as Lord & Taylor as I embark on this new chapter with justBOBBI," said Brown.
"It's the perfect opportunity to share my insight, knowledge and passion with consumers and help revolutionize the way we experience beauty and wellness."
'New ventures'
Brown started her eponymous make-up brand in 1991, which she then sold to Estée Lauder in 1995.
She continued to work closely with the brand for 25 years until she realised "it was time to start a new chapter and move on to new ventures," she said in a statement released by Estée Lauder.
As part of the new partnership, Lord & Taylor will produce exclusive digital content with Brown every week giving customers lifestyle advice.
Livestreams and videos will be released on Lord & Taylor social channels and Just Bobbi's networks, beginning 21 April.
Liz Rodbell, President of Lord & Taylor said: "We are delighted to bring this unique and exclusive experience to Lord & Taylor customers.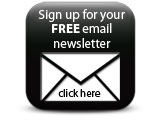 "Bobbi is an iconic woman, entrepreneur and friend and we are excited to partner with her as we continue our strategy to innovate and differentiate ourselves as a retailer."
Companies