BolognaFiere Cosmoprof extends presence in professional beauty sector with new acquisition
Part of the BolognaFiere Group, the international events organiser has taken on German group Health and Beauty Holding
BolognaFiere Cosmoprof has reinforced its presence in the professional beauty sector after acquiring German media company Health and Beauty.
Based in Ettlingen, Germany, the publisher provides more than 30 professional magazines and trade fairs in 14 countries for the beauty industry.
The acquisition was overseen by Nctm Studio Legale, which offered BolognaFiere Cosmoprof legal assistance, and Marchese Zanardi for tax and finance advice.
Meanwhile, German law company Luther also helped with the takeover.
Set to be executed in October, Cosmoprof claims the acquisition will help it reach a total turnover of €90m.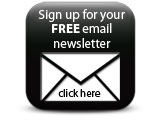 The brand is also responsible for the Beauty Forum trade event, held in Germany, Switzerland, France, Poland, Hungary and Romania.
Companies