Boots appoints former Tesco boss to head up retail division
Peter Bowrey joins the health and beauty retailer from British home furnishing firm Dunelm
Peter Bowrey via LinkedIn
UK health and beauty retailer Boots has appointed former Tesco Director Peter Bowrey to head up its retail division.
Bowrey has taken on the role of Retail Director, replacing Andrew Caplan who has taken up a new position as Director of Retail Operations within the company.
Between his time at Tesco and joining Boots, Bowrey spent three years with British home furnishings company Dunelm.
Commenting on his new role, a spokesperson for Boots said the retailer was "pleased to welcome Peter Bowrey into Boots UK".
Bowrey is expected to join the team this month before formally starting the role on 1 December.
The news comes months after Boots announced it would axe more than 350 jobs from its Nottingham headquarters, and put another 200 at risk last month.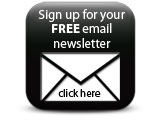 The redundancies were made after parent company Walgreen Boots Alliance announced it wanted to cut US$1bn in costs by the end of the third quarter.
Companies