Boots collaborates with Kew on new Botanics range
Three years of R&D invested in skin care products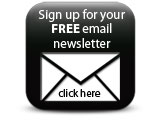 Botanics All Bright Refreshing Eye Roll On
Boots UK has worked with The Royal Botanic Gardens, Kew, on its soon to be relaunched Botanics range. The range is said to feature some of the world's most powerful plant extracts, and Kew's role involved helping Boots authenticate the extracts to make sure they contained the most effective active ingredients. The 29-sku line is segmented into five ranges for specific skin care needs: Radiant Youth Skincare, All Bright Skincare, Ultra Calm Skincare, Shine Away Skincare and Organic Skincare.
Central to the Radiant Youth Skincare range is ginkgo extract to boost skin protection, while All Bright skin care contains hibiscus to cleanse, revitalise and nourish for brighter, more radiant looking skin.
In the Ultra Calm Skincare range, marshmallow extract contains natural sugars and polyphenols, which help leave skin less sensitive and calmer and in the Shine Away products willowbark provides anti-blemish benefits.
The Organic Skincare line meanwhile includes organic, certified natural ingredients with products including 100% Organic Facial Oil and Organic Hydrating Day Cream.
Speaking on the new Botanics products, which launch on 11 July, Boots' skin care scientific expert Dr Mike Bell said: "Boots UK set out to prove that natural ingredients really can work and our scientists started researching and identifying properties in plants that aid skin protection and renewal to leave skin looking soft and beautiful."
"Identifying and authenticating ingredients isn't always enough to create an efficacious cosmetic," added Professor Monique Simmonds, director of Kew Innovation Unit, The Royal Botanic Gardens, Kew. "The actives in a product must be stable, present at levels that can make a difference and must be from a sustainable source – this is the case with Botanics and is the result of yeas of research and collaboration."
Companies