Boots crowned top beauty retail performer online for second consecutive year
But the wider market is seeing a rise in niche and specialist retailers
Boots has been crowned the top beauty brand performer for a second consecutive year, according to Salience's Beauty Retailers Industry Report.
In 2019, the retailer received on average 2,398 monthly referrals, nearly 1,000 more than its next contender, The Body Shop.
Despite this success, it is a bittersweet win for the number one UK beauty retailer as it experienced a 41% drop in its lead since January 2018.
Its primary competitor Superdrug has reaped the rewards of Boots' dip with a 36% increase on its statistics since 2018.
Brett Janes, Content Director for Salience, said: "While the ranks looks fairly static across the top beauty brands, Boots actually lost a massive 41% visibility in the last year.
"They're a way ahead of Superdrug but if they continue to drop, that could change."
Superdrug took second place followed by qvcuk.com in third, which was a similar story to 2018.
There was also a significant increase in more niche brands entering the ring in this year's report.
Janes added: "Looking at the wider market, we're seeing nice, specialist brands rising up the ranks at a pace the household names will certainly be aware of.
"Feelunique.com (+10%) and cultbeauty.co.uk (+49%) are serious movers in the top 10.
"The success of smaller, more focused brands is something we're seeing across multiple industries at the moment.
"Whether it's the agility that comes with a more concentrated team or just hunger to be at the top, the big brands will surely be paying attention to them in 2019."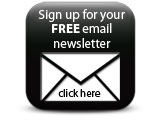 Companies