Boots faces legal action from Westfield owner over unpaid rent
The high street chain is said to be adamant that it should not have to pay full rent prices despite keeping stores open over the Covid-19 lockdown period
The owner of Westfield, Unibail-Rodamco-Westfield, has entered a legal battle with health and beauty retailer Boots.
According to High Court filings seen by The Telegraph, the Walgreens Boots Alliance-owned chain is said to have angered landlords after allegedly refusing to pay rent for a portion of its stores during the Covid-19 lockdown.
Boots stores were deemed to be essential during the outbreak and were given permission to serve customers, while other retailers were forced to shutter for more than 80 days.
However, the high street chemist is said to be arguing that its outlets should be treated the same at those that were forced to close.
Boots told Cosmetics Business it is in negotiations with the firm over its rental payments.
---
---
In July, the chain announced plans to cut its headcount by 4,000 and said reduced footfall, and store closures had severely impacted sales, which decreased by almost 50% in Q3.
Boots is now said to be undergoing a significant restructuring of its head office in the wake of the pandemic.
The UK retailer's health and beauty rival Superdrug slashed its rent payments by three quarters in May, despite keeping its stores open.
In a letter to landlords, the A.S. Watson-owned retailer said it intends to reduce its lease payments for a minimum of three months.
To help keep companies in the business, the UK government also extended measures to prevent high street businesses from facing eviction if they could not pay their rent.
The code, which is set to be in place until the end of this month, asks for landlords and tenants to negotiate affordable rent agreements in order to keep companies afloat.
But Boris Johnson's government also asked companies that could afford their rent to cough up, as the policy "cannot last forever".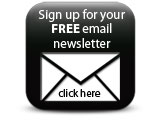 Cosmetics Business has reached out to Boots for comment.
Companies