Boots gets fruity with own-brand skin care launch
The new Pineapple range is a deviation from the retailer's traditional targeted skin care lines
UK health and beauty retailer Boots has extended its portfolio of own-brand products with a fruity new range.
Available in the Pineapple line are three skus: Glow Pineapple Sleep Mask, to smooth skin overnight; Glow Pineapple Serum, to plump and nourish skin; and Glow Pineapple Gel Moisturiser, to prepare and brighten skin (£5 each).
The tropical formulas are said to harness the power of the fruit's natural source of vitamin C, AHAs and bromelain enzymes to nourish and brighten skin.
With vitamin C the most searched-for skin care ingredient, as revealed by Cult Beauty, the Walgreens Boots Alliance-owned retailer is tapping into consumer demand.
The launch is a deviation from the retailer's traditional product launches.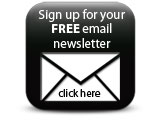 The 10-skus in the L;ft range include products for targeted skin care concerns such as fine line and wrinkles, while it's No7 brand uses advanced technology to restore dry skin and restore radiance.
Companies