Boots launches Christmas campaign with a focus on thoughtfulness
The 'Get them something that says… you get them' campaign celebrates connection between giving and receiving a gift
UK hight street stalwart Boots has unveiled details of its Christmas campaign for this year.
Centred around a TV advert, activity will focus on the idea that giving or receiving a gift that celebrates the individual's uniqueness is a special feeling.
The new ad, which launches in the UK on 10th November in the X Factor Live Shows advert break, follows the tale of a mother and daughter in the build up to Christmas and how beauty plays a role in their relationship
Created by creative specialist Ogilvy UK, the slot features a musical take on Robbie Williams' She's The One hit, reworked as 'She's me Mum'.
According to Boots Marketing Director, Helen Normoyle, 71% of customers express greater thoughtfulness at this time of year, with beauty gifting the most popular product format for the Christmas period.
"Christmas and the festive period is the perfect time to bring together friends and family, and we wanted to really celebrate this special connection by focusing on the spirit of beauty gifts showing you really understand your loved ones," she explained.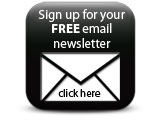 "The story charting the relationship between the mum and daughter was the perfect example of how even when we're close to the ones we love, we can often take their unique traits for granted."
Companies