Boots offers Mothercare products in franchise link up
The franchise agreement is expected to last five years and will see Boots stock Mothercare-branded clothes, home and travel products
Beauty and health care retailer Boots has entered an exclusive five-year partnership with struggling retailer Mothercare.
Under the terms of the franchise agreement, Boots will stock Mothercare-branded clothing, home and travel products, including pushchairs and car seats.
The products are expected to be available in larger Boots stores across the UK, as well as online.
"I am delighted to announce that we have taken our long standing partnership with Boots to this next stage," said Mothercare's CEO Mark Newton-Jones.
"Boots is at the heart of one of the largest health care businesses in the world and Mothercare will fit in as the specialist brand for parents and young children in both Boots stores and online."
He continued: "We know the team at Boots well from our successful Mini Club partnership, which has been established over many years, and we now look forward to working in an even stronger collaboration with the Boots team for the future."
A wider range of Mothercare products are expected to launch in Boots stores from late summer 2020.
Mothercare put its UK business into administration last month after going through what Newton-Jones described as an "extraordinarily challenging period".
The business' revenue fell by more than 13% to £234.1m in the six months to 12 October.
Despite exiting the UK, Mothercare will continue to trade across its global markets.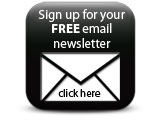 Companies