Boots partners with Netmums website
UK retailer and parenting site announce six-figure annual partnership
UK beauty and pharmacy retailer Boots has announced that it is creating a partnership with parenting website Netmums.
The six-figure annual partnership, which begins this week will see Netmums and Boots combine their content and expertise to launch a fully integrated system across the Netmums online brand, in-store and through social media.
Boots is hoping the campaign will raise awareness about its baby expertise. Netmums has placed a Boots branded tab on the navigation bar of its website where users can access exclusive content related to Boots promotions as well as registration to the Boots Parenting Club for Netmums members.
Netmums will also host weekly on-site editorial features to tie in with the seasonal Boots promotions.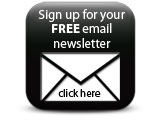 Rimi Atwal, Managing Director of Netmums said: "Buying for your pregnancy, baby and child is all about trust – and this deal brings together the two must trusted names in parenting. With £1 in every £10 on the UK high street now spent by a Netmum, the partnership is a win for Boots, Netmums and parents alike. It offers genuine integration, native solutions and the high quality content Netmums is renowned for across all platforms, making both business sense and parents' lives easier."
Companies