Boss Parfums teases Chris Hemsworth's Man of Today campaign
Full details of the Boss Bottled campaign and scent are set to be released later this month
Coty-licenced Boss Parfums has confirmed Australian actor Chris Hemsworth as the face of its Boss Bottled campaign.
Shot in New York City, US, by award winning Director James Gray, 37-year-old Hemsworth appears running through the city and inside an up-state apartment.
'Every day is yours for the taking' is the tagline for the Man of Today campaign.
Announcing the campaign on Instagram, Hemsworth wrote: "My team pleaded with me not to attempt the impossible: doing up my shirt-sleeve buttons without looking, while launching a thousand-yard stare.
"If you want a master class in that and all kinds of other crazy stuff, stay tuned for the new #Bossbottled campaign directed by James Gray."
In 2017, the Thor actor appeared in his first campaign for the Boss collection.
He has since appeared in Hugo Boss' Infinite fragrance launch last year.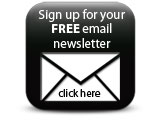 Full details of the new campaign are set to be released later this month.
Companies