Bourjois launches Rouge Edition Souffle de Velvet
Bruno Fabbris/Bourjois
Bourjois has created a new range of matte lip colours.
Rouge Edition Souffle de Velvet (£8.99) is available in eight shades all with a semi-sheer matte finish: Orangélique, Coquelie'oh, VIPeach, Ravie En Rose, Fushiamallow, Cherryleaders, Plum Plum Pidou and Carameli Melo.
The formula is said to be as comfortable to wear as a lip balm with a light, silky texture and a delicate blueberry scent. The product lasts for up to ten hours without any drying effect.
Packaged in a frosted matte bottle, the product is said to offer a "breeze of colour" on the lips.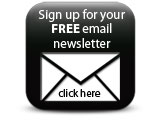 Launch: 16 March
Companies