Bourjois thinks outside the box
Bourjois has teamed up with French beauty blog and book series Les Paresseuses
Bourjois has teamed up with French beauty blog and book series Les Paresseuses to offer a book and box-set of eye make-up.
Le Coffret Beaux Yeux des Paresseuses (Lazy Girls Beautiful Eyes Box set) contains 25 tutorials with sketches by illustrator Soledad Bravi, covering issues such as how to apply eyeshadow like a pro and how to apply mascara without it clumping.
The box contains an eye crayon, a mascara and an eyebrow gel. It will be sold through bookstores and via Amazon.fr and costs €20.99.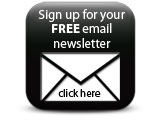 Les Paresseuses (The Lazy Girls) is a book series along the 'For Dummies' series in English, which covers issues such as beauty, sex and pregnancy in a humorous style, and also runs a blog.
Companies