Brand Manager – Hertfordshire – £38-40,000
Do you have the va va voom to excel your brand?
Are you an experienced brand manager that is passionate about skincare ready to hit the ground running?
Reporting to the Marketing Manager of this French specialty skincare company you will be UK driving force for short and medium-term plans on the brand. You will be responsible for the vision and communication for the brand and making strategic choices to measure ROI on each campaign.
With your wealth of experience and strong passion for product from day one you will be assigned full responsibility, accountable for developing and executing strategies and plans in partnership with internal multi-discipline teams and external agencies.
Knowing your industry will give you strength in consumer, customer and market understanding and insights to develop creative and innovative solutions to win in the marketplace and achieve agreed objectives of sales, profit and market share.
Your flawless communication will be vital in effectively influencing global brand teams to deliver mid & long-term plans set for success in the UK. It would be a huge advantage if you can speak French.
You will live and breathe your brand and will be constantly on the lookout for your key competitor activities and the market to make fast decisions balancing intuition and facts.
(Ref AE1073).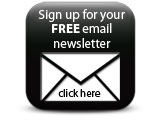 Email your CV to ae@arthuredward.co.uk or contact:
Heidi Bannister 01183 778 393 / 07747 792 272 / heidib@arthuredward.co.uk
Ana Filipa Calado 07792 958 152 / filic@arthuredward.co.uk
Melissa Shifrin 07803 504 100 / mels@arthuredward.co.uk
Holly Stanley 07384 256 771 / hollys@arthuredward.co.uk
Ben Ford 07710 392 825 / benf@arthuredward.co.uk
Christina Krajewski 07342 883 457 / christinak@arthuredward.co.uk
Joseph Bannister 07546 435 243 / joeb@arthuredward.co.uk