Brand Manager – Wales – £35-40,000
Responsible for driving the new marketing strategy and growing cosmetic company
Do you know the latest buzz and trends in the cosmetic industry?
Do you enjoy natural, vegetarian and cruelty free beauty products?
You will be the hands-on brand manager responsible for driving the new marketing strategy and growing a newly repositioned cosmetic company. Your vast marketing experience and marketing degree will enable you to confidently provide and implement new, creative marketing solutions across UK and international markets as well as maintaining relationships with key advertising and media agencies.
With your knowledge of the retail arena, you will guide the brands advertising and promotion, media buying and PR, being constantly aware of the newest trends in the health and cosmetics industry in order to deliver commercial growth marketing strategies.
From having previous experience marketing in the cosmetic or beauty industry you will be able to provide consistent structure across brand media and social platforms and analyse the effectiveness and outcomes of the brand marketing.
This is an exciting role for an experienced brand manager.
(Ref AE1151).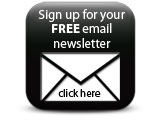 Email your CV to ae@arthuredward.co.uk or contact:
Heidi Bannister 01183 778 393 / 07747 792 272 / heidib@arthuredward.co.uk
Ana Filipa Calado 07792 958 152 / filic@arthuredward.co.uk
Melissa Shifrin 07803 504 100 / mels@arthuredward.co.uk
Holly Stanley 07384 256 771 / hollys@arthuredward.co.uk
Ben Ford 07710 392 825 / benf@arthuredward.co.uk
Christina Krajewski 07342 883 457 / christinak@arthuredward.co.uk
Joseph Bannister 07546 435 243 / joeb@arthuredward.co.uk