Brand Marketing Manager – Beauty Brands – £30-45k DOE – South West – Wiltshire
Devising and delivering an innovative brand strategy
We have a superb opportunity to join an established innovative beauty brand house, where you will take responsibility across a small portfolio of brands and work cross functionally with their internal digital, design and social media teams to create, deliver and execute multiple campaigns to an international market.
Devising and delivering an innovative brand strategy, incorporating product development, advertising and promotional campaigns, working hand-in-hand with the retailers and sales team to deliver market share growth and profitable returns.
Our ideal candidate will come from within the world of beauty products and brands but if you have a true passion for everything beauty and have transferable brand marketing skills from closely related product categories then please don't let that stop you applying.
If you are a qualified marketeer and have gained a few years experience building and promoting brands to a global audience we can offer you a responsible and rewarding role within an environment where positively flourishes and opportunities to grow and expand your career will be created.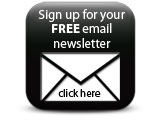 If this opportunity has grabbed your attention then please forward your details for a speedy and professional response to; Nigel Venables at VPss; nvenables@vpss.co.uk 01473 685588
Companies